Christine Baumgartner, estranged wife of actor Kevin Costner reportedly wants him to fork over nearly a quarter of million dollars a month to care for their three kids.
Christine said in court documents that it is the only way she and her kids can "live at a standard somewhat approaching the standard that the children will be enjoying while in Kevin's care."
She also said the money does not cover their private school tuition, health care and sports-related expenses. Christine said Kevin will have to pay for that too.
According to her, Kevin's enormous wealth is more than enough to cover what she wants as his total income last year was $19.5 million.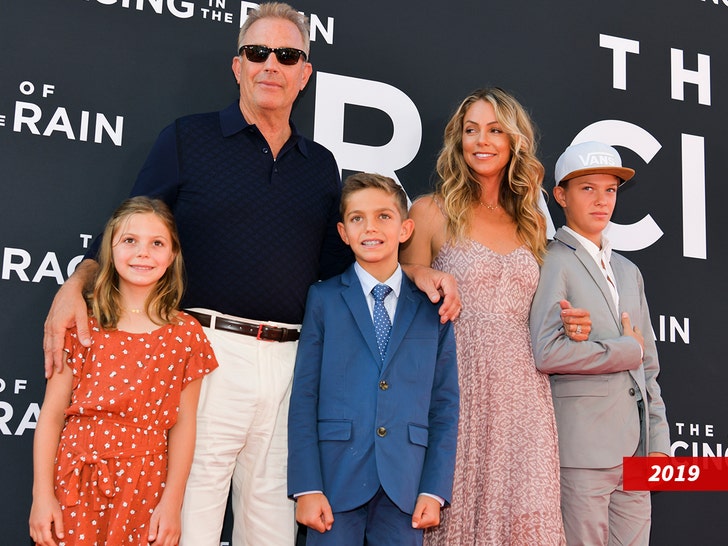 Christine also noted that they embark on regular trips to places like Hawaii, Aspen and the Caribbean, where they often hire caterers and chefs to entertain their guests. She disclosed that the upkeep of their many properties is not cheap either, about $2 mil/year.
Insiders however told TMZ that Kevin is already paying 100% of the kids' expenses. In addition to the expenses, Costner has filed legal docs saying he's willing to kick in an additional $38k per month.
He described his wife's demands as highway robbery, while also claiming that it has nothing to do with child support.
The divorce is getting messier each day. Recently, Kevin filed court docs of his own in which he claimed Christine refused to move out of one of his properties despite clear terms in their prenup that he insists required her to move out by a certain date after she filed for divorce.
While Christine is claiming she can't afford to move, Kevin alleged that she has $1.45 million in her bank account which is more than enough to rent a pad.
Share this story to friends