An explosion ripped through a street in Johannesburg on Wednesday, July 19, killing one person and injuring dozens.
Security CCTV footage from a building nearby shows the moment an entire road explodes in the city's Central Business District, cracking the tarmac and sending minibusses flying.
The footage shows a large crack down the middle of the road as well as a gaping hole left by the explosion.
Robert Mulaudzi, a spokesperson for Johannesburg Emergency Services (EMS) said at least 11 people were injured in the explosion.
One of those was seriously injured, according to reports.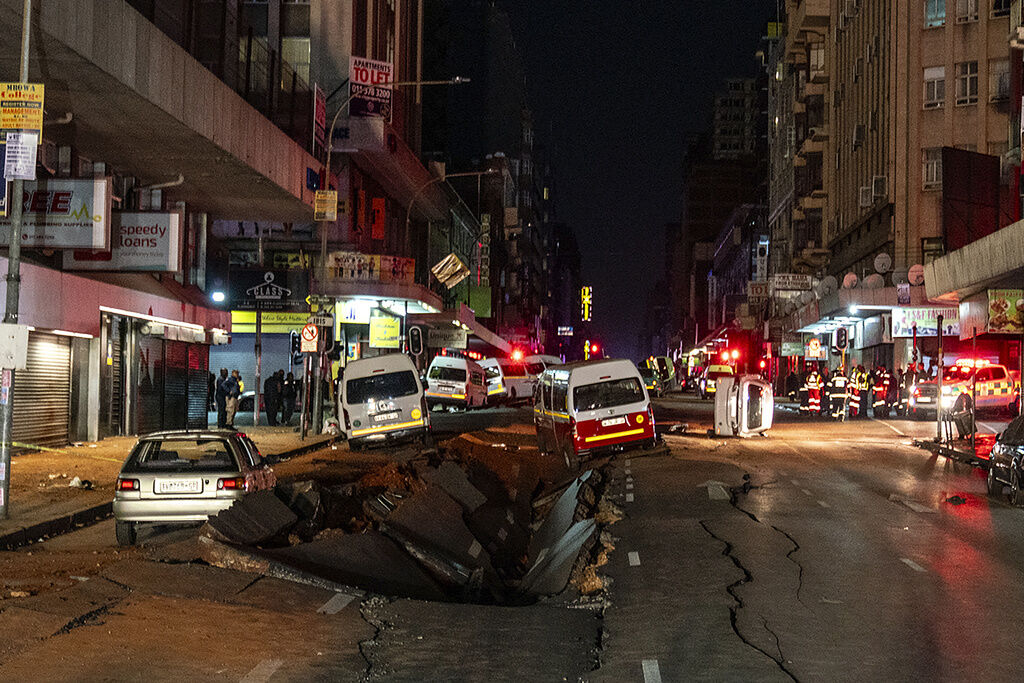 A disaster management squad is in the area and has cordoned off a 1 km area because of the risk of further explosions.
The buildings are also being assessed for structural damage as a result of the blast.
A gas leak is suspected to be the cause of the sudden incident, with some locals reporting smells in the area. 
https://www.instagram.com/_u/lindaikejiblogofficial/?utm_source=ig_embed&ig_rid=6e58004e-a37e-4304-94e5-295ad3bb7685&ig_mid=4C3070A6-3395-4970-BB99-57336394B2DB
Share this story to friends