"Love & Hip Hop" alum Joseline Hernandez was on Thursday, August 3, handed two more felony charges following a brawl she was involved in.
The backstage brawl took place at a Floyd Mayweather fight and she has to go through the booking process again at a Florida jail.
Prosecutors are charging her with two felony counts of battery on a law enforcement officer. At the court sitting today, the Judge explained why she needed to be taken into custody again and booked on the new felony charges.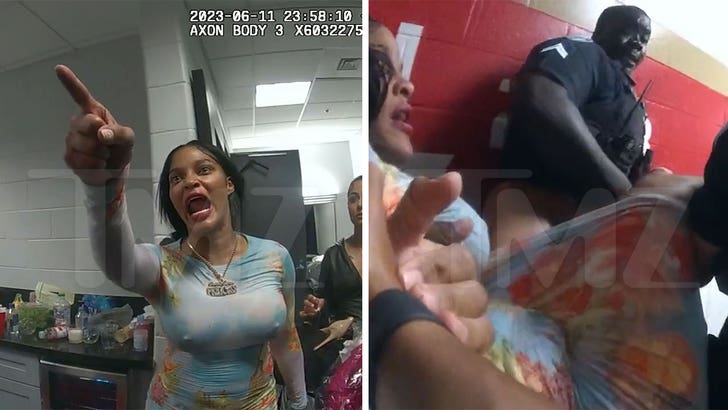 A police body camera footage captured her violent, in a profanity-laced rage from start to finish and also shows her shoving cops. She was initially handed a felony charge of resisting officers with violence, plus a slew of misdemeanor charges and she previously went through the booking process for those charges.
The judge explained that two new felony charges being tacked on meant Joseline needed to be taken into custody and booked a second time, in part, to prevent her legal team from finding some potential legal loopholes.
She pleaded not guilty to all the charges against her and next week she's due back in court.
Share this story to friends